Posted:
Embracing the new opportunity
Embracing the new opportunity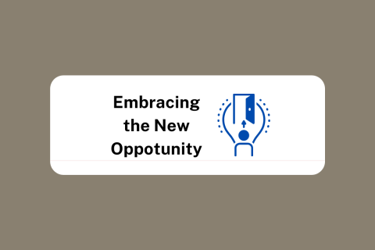 As the novel Coronavirus and the disease it causes, COVID-19 has spread all over the world, it has disrupted lifestyles, workflows, communities, and various government practices as well! We have entered a significant point in history that presents remarkable challenges for organizations in every field and of every size. While it will take a lot of time and effort to get things "back", we have embraced the current situation and found it has given us an opportunity.
Seven months have passed since the World Health Organization (WHO) pronounced COVID-19 a pandemic. From that point forward, biopharma organizations from over the globe have been hustling to develop new vaccines and discover new therapeutic interventions. We are seeing uncommon degrees of collaboration amongst these organizations as they look to respond to human health challenges not seen before. In unison with these organizations we plan to continue to help support researchers in their efforts by providing cutting-edge technology to deliver highly insightful information through the development process and back that up with exceptional customer support.
How has this affected us as a business?
The pandemic has affected most parts of our business ecosystem. Unlike a lot of other industries, 'work from home' is not a precautionary avenue available to laboratories to mitigate the risk of COVID-19.
Our CEO, Tim believes 'From a strategic business point of view I see the reaction to the pandemic as a duty that we in the research tools market, keep supplying and supporting our customers in their efforts to develop therapies and vaccines.  In fact, it is a time to double down on our efforts to develop new tools which will help researchers characterise the therapeutic targets and treatments; to invest in the future and be innovative in our approach.  By doing so we are partnering with our existing customers and forming new relationships with others to help deliver greater scientific insight. I would call it the "new opportunity"".
Our production team is by necessity on-site in our factory, to build, test and calibrate our instruments while they follow all social distancing guidelines.
Our supply chain has shown some disruption, however due to our strong partnership with our suppliers all our inventory is at adequate levels, to support our current customers and to continue to supply our systems to the research community.
Customer support is key in assisting our customers with their critical research and as much as we'd love to visit our customers, we are now often restricted. However, we continue to find creative ways to communicate and support our customers. Tom, our Customer Support and After-sales Manager notes, 'We have had to come up with new creative ways to try and keep things moving, such as remotely working with clients to get PM services done, operating return-to-base schemes for some products and trying to help people adapt to their new way of working with more practical support on things like protocols, routine maintenance etc. These are just a few examples of the outside-the-box approach that we have had to take recently'.
Our application scientists are working tirelessly to test samples on our Chirascan, Circular Dichroism and SX20, Stopped Flow instruments.
3 ways the pandemic altered our "office" life:
Attention to prevention- Our business found it crucial to focus on prevention to ensure safety for all employees on site. With most staff working from home, only key staff are on site, and through social distancing and disinfection regimes we are keeping the risk of infection very low. Ian, our Production Manager feels 'Lockdown and remote working has meant people have the opportunity to shine and develop in new ways, not following the set routine we are used to.  I have gotten to know and work with staff I would not have seen under normal circumstances'.
Adoption of digital solutions- We have been seen to expand an already established remote and flexible working culture. We believe to succeed we have to maintain a genuine connection with our customers and employees. We're investing time into listening and understanding their needs, sharing values, and aligning our ways of working and experience we deliver. It gives us an opportunity to make virtual meetings and remote support reliable and effective for both internal and external partners. Marc, President Americas, believes 'having to find unique ways to support our customers using technology such as webinars, video chats, and remote desktop sessions' is essential when traditional methods are not available. In addition to this, Gavin our Development Manager believes 'video conferencing is now the daily norm. It's allowed the team to communicate, continue working and socialise with one another. It's not only helped keep their work on track but prevented any feeling of isolation and loneliness'.
Take time to take stock – but not too much! We continue to understand what has changed permanently and what has stayed the same. From this we have a robust plan to sustainably transition to the new opportunity to continue to be a partner of choice to the research community for years into the future.
Compare Chirascan™ systems.
AppliedPhotophysics, delivering a brighter future in spectroscopy. Find the best solution for you!