By: Mohammad Shadab
The Hidden Costs of nanoDSF Ownership
How much time and money do you spend on your protein stability analysis?

How much do you spend on your protein stability analysis?
We all know that the cost of consumables for life science instruments can really add up over time. We at Protein Stable understand your challenges and have been working hard to help you get so much more for so much less.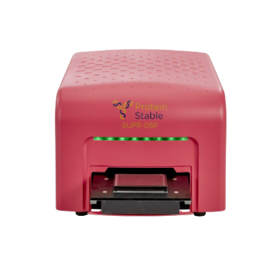 How is SUPR-DSF different from other instruments on the market currently?
Microplate-based for the highest throughputs available with seamless integration to your existing processes.  Minimise risk of error.
Save your valuable time in sample preparation, sample running and data analysis – no other system can offer you more.
SUPR-DSF does not use any proprietary consumables such as capillaries, cuvettes, etc. So you spend less on the instrument, software and consumables. Minimal costs with no compromises.
Now, the question is approximately how much time and money can you save with SUPR-DSF over using other nanoDSFs on the market?

We have created this simple calculator to help you calculate that.

Just enter how many samples you run, how many replicates you need, and how much you pay for your consumables in US dollars and Voila!

Try it out now!
*All the prices are in US Dollars for ease of calculation ($)
*Please note this is a ready reckoner that makes standard assumptions about experimental methods and times.  Costs are based on your inputs for actual consumables prices, plus, again, standard assumptions about methodology.  Experimental time calculations are instrument run time only and do not include sample preparation, assumed to be similar for all systems.  There are many other possible variables; for a definitive cost estimate, why not try the system for yourself and arrange a demo with us? Please get in touch for more information.
*For best results, please use a desktop screen. 
Book a demo
Still not convinced? Book a demo to see for yourself.
Learn more about the SUPR-DSF