Posted:
By: Tim Flanagan
Reflections on SLAS Europe 2023
Protein Stable attended SLAS Europe for the first time in May!
We were not sure if the audience that typically attends this event would be interested in protein stability screening methods.
We did know how important microplate connectivity between workstations is to people running automation.
And - we had a nice few days in Brussels!


Reflections on NanoDSF
Automation just makes processes better. 

Protein stability screening with added walk-away time – freeing up your day. 

Reproducibility is a key requirement of automation, making the most repetitive actions more robust. We at Protein Stable exhibited our automation approach to stability screening for the first time. 
We at Protein Stable exhibited our automation approach to stability screening for the first time.
Reflections on SLAS
There was a fantastic array of new automation technology.
The community of scientists in this field are collaborative and supporting for their whole organisation.
From simple workstations and liquid handlers to little robots moving between stations on the exhibit floor, there was something for everyone.
The Smurfs were a nice touch too!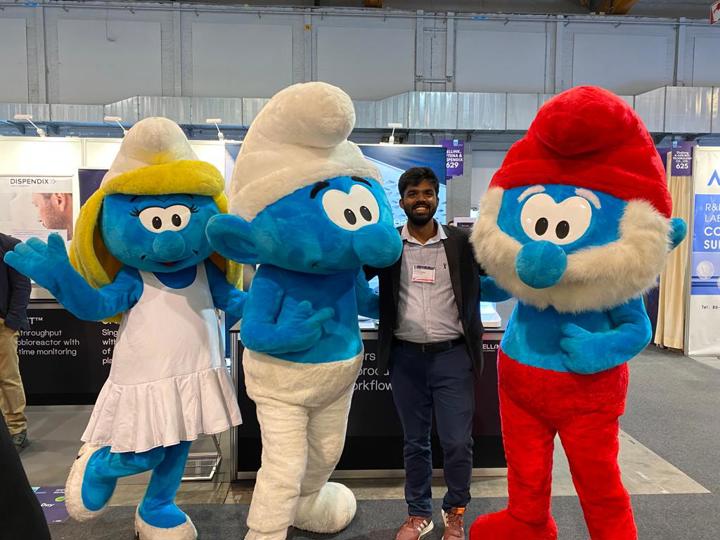 The power of microplate connectivity
The Protein Stable theme was around microplate connectivity.
Moving from a liquid handler to an incubator or shaker and then on to a reader simplifies workflows.
Errors in handling are reduced by leaving samples in the plates between steps.
Opportunities for replicates, blanks, and serial dilutions – all on one plate.
Whoever thought of the microplate deserves a prize!
Such an array of plate layouts, materials used in manufacture and vendors able to supply. Supporting workstations were in abundance, including new options for fast plate preparation and plate sealing to prevent evaporation or cross-contamination.
Not to mention the range of coatings for all the applications.
Sample amounts matter
Samples are almost always valuable, and more often than not, a technology is chosen because it uses the least sample for analysis,
And that's why the SUPR-DSF has caused disruption in the protein stability screening market – using the lowest amount of samples for a label-free technology.
(P.S. For those who need higher concentrations – it can do that too without losing signal due to inner filtering)
Accurate nanolitre pipetting is real and available,
single-cell detection a thing of today, and Contactless droplets – no problem!
And, of course, many claims of no sample at all are required when using a suitable modelling program (we think it is better to check on the real thing sometimes!)
But what about the price!?
Managing costs is also very important in all assay types.
Stability screening is no exception, and with current technologies costing a lot to acquire and even more to operate, a new solution was needed.
No more expensive capillaries, no proprietary tubes, just good off-the-shelf microplates for low costs and maximum connectivity. 
You could spend a fortune – or not!
Such a wide range of technology is available with levels of options to target low budgets through to larger systems for more.
Workstations, modular systems or full-blown automation suites custom designed and built – the choice is yours.
Whatever your preference, the best technology shone through.
Was it worth it?
Protein Stable attended SLAS Europe more in the hope our method would be of interest.
More used to screening for hits in binding or a particular discovery assay, was the stability of interest?

It turns out the answer was Yes! Protein stability is important in drug discovery and development, and automated low sample usage, a low-cost method, was a hit!
Thank you, Brussels – onward to Barcelona.
Most attendees, visitors, exhibitors and organisers we talked to thought the show was great.
New applications and new technologies were discussed in a friendly environment.
Good food and some amazing architecture in a great city.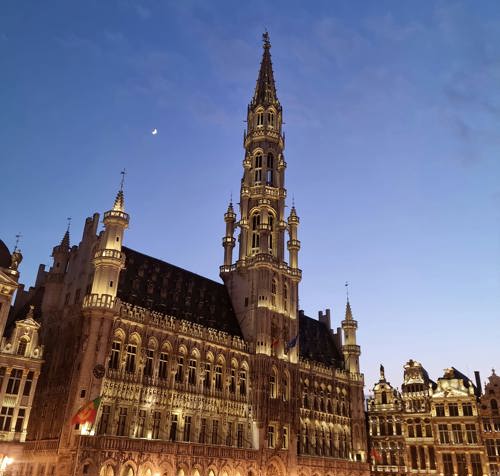 Here's to the next one…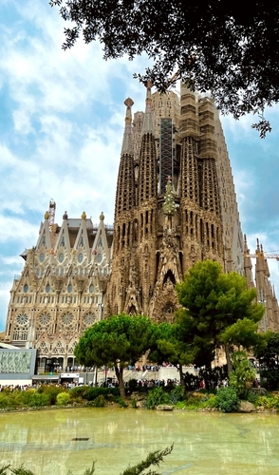 Check out the product mentioned in this article