The laboratory standard circular dichroism instrument
Suitable for studying chiral molecules of all types and sizes, this Chirascan CD spectrometer has featured in thousands of publications since its introduction in 2005. Often used to analyze biomolecules, Chirascan data contributes to a deeper understanding of biomolecular characteristics, mechanisms and interactions.
More than α-helix and β sheet -
determine structural and thermodynamic properties
Gain insight and detect changes in secondary and tertiary structure
Determine response to thermal or chemical change
Study folding and unfolding mechanisms
Expand capabilities with dedicated
Features and accessories
Chirascan systems are supplied with the features and accessories required for acquisition of high quality data from 'day one'.
Molecular sieve, activated charcoal filter
Removes common gas impurities
Active nitrogen management system
Regulates purge gas consumption
Software-controlled
Air-cooled xenon lamp
Software-controlled
Up-time recorded
Monochromator
Produces horizontally, linearly polarized ­monochromatic light
Dual polarizing prisms maximize light ­throughput
Photoelastic modulator
Converts horizontally polarized light to ­circularly polarized light. ­Alternates between left- and right-handed circular polarized light
Temperature-controlled sample chamber
Consistent analytical conditions
Continuous temperature ramps (single sample mode)
Water circulator
Dissipates heat from sample chamber and sample storage Peltiers
Cuvettes and holders
Selected for far- and near-UV CD analysis of biomolecules (single sample mode)
Control and analysis software
Easily defined run parameters and store routine protocols
Saves time with scheduled start-up/shutdown of lamp and N2 supply
Fail-safe lamp switch-off if N2 flow drops
Ensures O2-free conditions with N2 purge
Recognizes flow cell to select optimal run/wash/dry protocol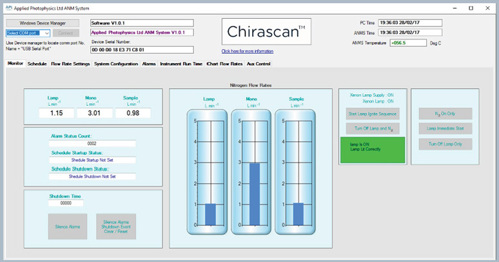 User Cases
Applied Photophysics is a company with a prestigious legacy and has been supporting scientists for over 50 years.
News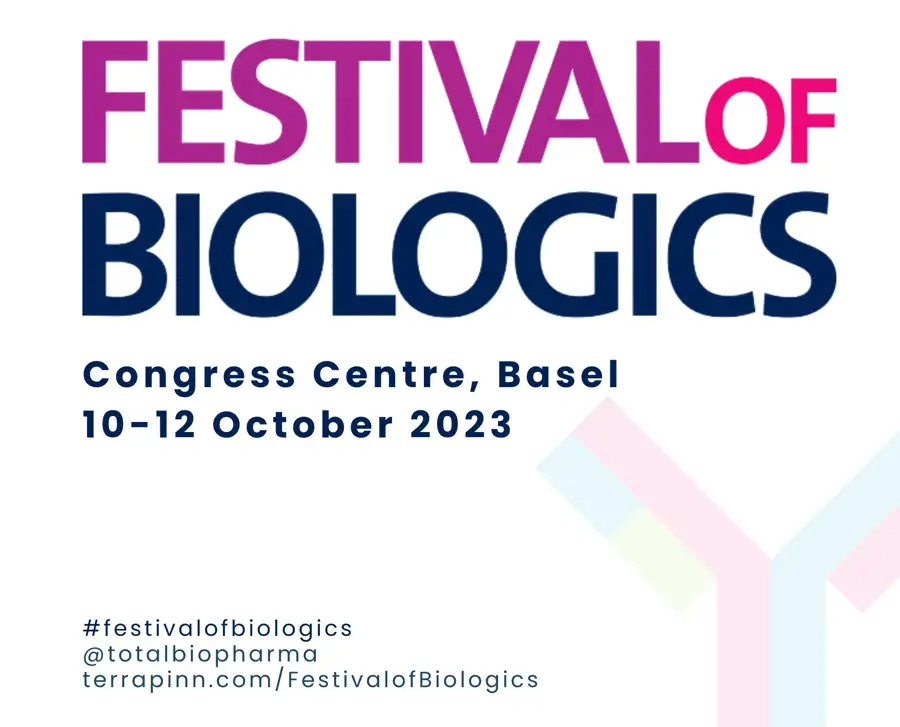 01
FESTIVAL OF BIOLOGICS 2023
Come and meet us in Basel from 10 - 12 October! 
Find out More
02
Drug Discovery 2023
We are looking forward to meeting you in Liverpool on 18-19 October
at ACC Liverpool Exhibition Centre
Find out More
Compare Chirascan™ systems.
AppliedPhotophysics, delivering a brighter future in spectroscopy. Find the best solution for you!